Funko Action Figure - Five Nights at Freddy's Pizzeria Simulator - EL CHIP
FKO_AF_FNFPS1_el-chip-32144
$12.99 + Free Shipping

Funko Action Figure - Five Nights at Freddy's Pizzeria Simulator - EL CHIP
FKO_AF_FNFPS1_el-chip-32144
$12.99 + Free Shipping
Product Details
---
Articulated Action Figure by Funko LLC.
Each figure is brand new and comes in a display box.
Item number: 32144
Approximate size: 5 inches
Collect all 5 Five Nights at Freddy's Pizzeria Simulator articulated action figures to create a Scrap Baby build-a-figure (seen below)!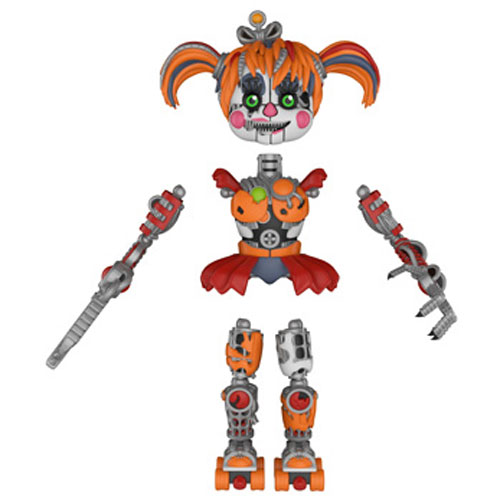 Collect all of the Five Nights at Freddy's Funko Toys!
UPC:
889698321440
Brand:
Funko