Authenticated TY Beanie Baby - TEDDY JADE - NEW FACE (No Hang Tag)
BC_1AUteddyNFjade_NT_2
$129.99 + Free Shipping

Authenticated TY Beanie Baby - TEDDY JADE - NEW FACE (No Hang Tag)
BC_1AUteddyNFjade_NT_2
$129.99 + Free Shipping
Product Details
---
From the Ty Beanie Babies collection.
Plush stuffed animal collectible toy.
Approximate size: 8 inches.
One of the Teddy Bear style TY Beanies.
This Beanie is Certified Authentic by True Blue Beans. It comes with Certificate of Authenticity and sealed in the plastic box.
This Beanie has no Hang Tag, but does have a 1st generation black and white tush tag which is mint. The Beanie itself is clean & mint.
Exact pictures are shown in this listing.
Guaranteed 100% Authentic TY Beanie Baby.
Teddy Jade had a very short production run and was retired quickly.
---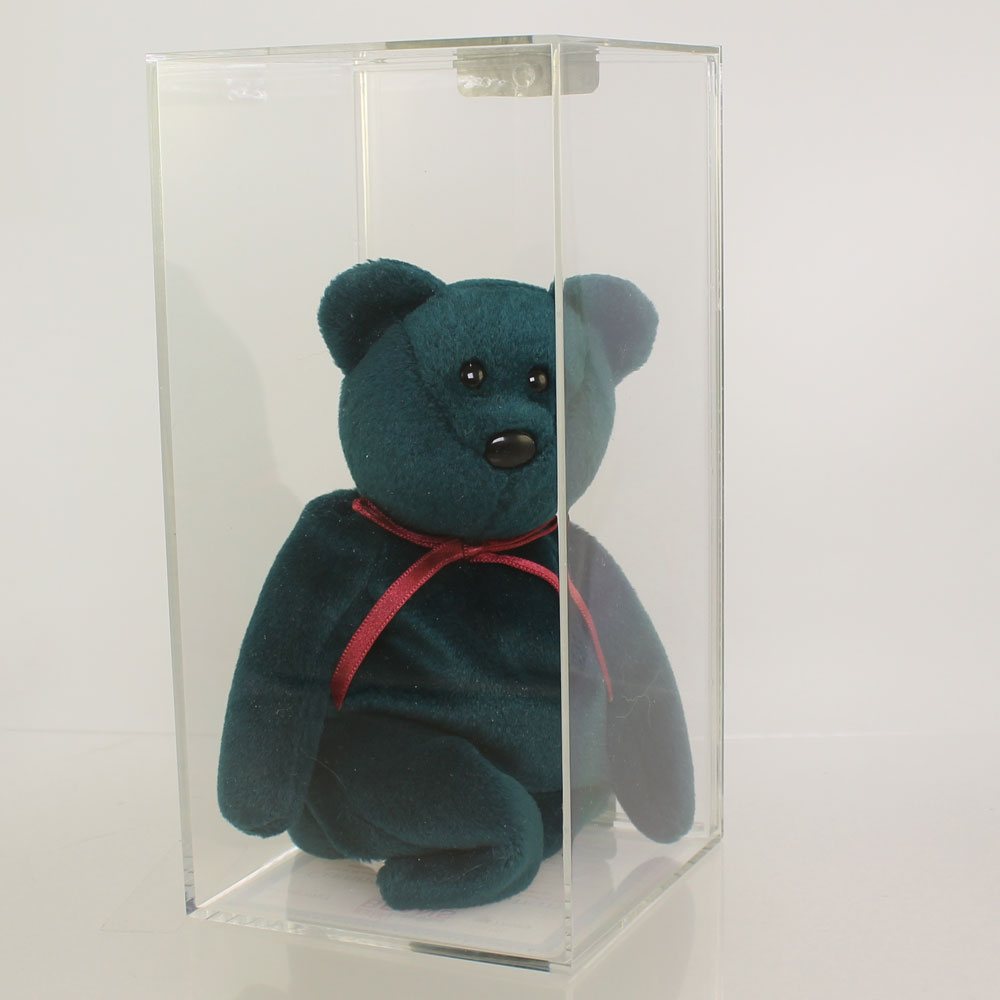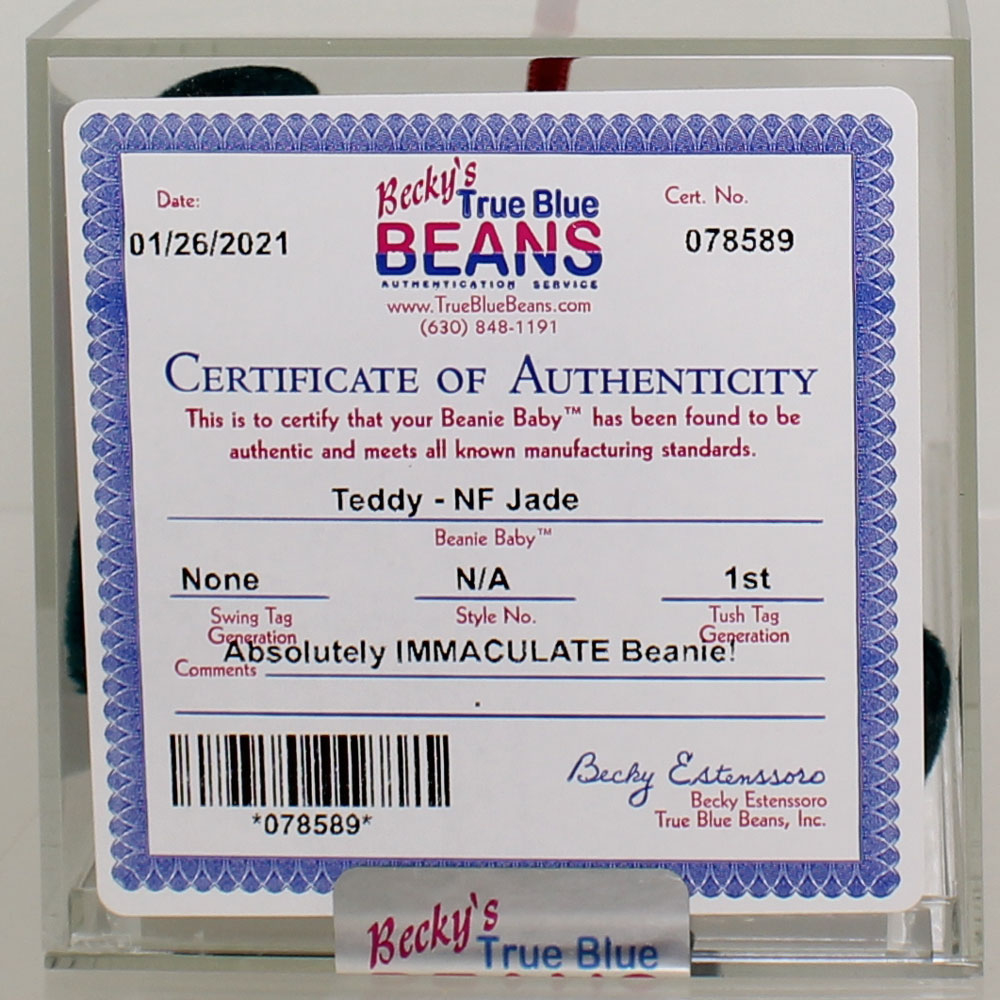 UPC:
008421040575
Brand:
TY