Authenticated TY Beanie Baby - STRIPES the Tiger (Dark Version - FUZZY Belly) (3rd Gen Hang Tag)
BC_1AUstripesD3rd-fuzzy
$599.99 + Free Shipping

Authenticated TY Beanie Baby - STRIPES the Tiger (Dark Version - FUZZY Belly) (3rd Gen Hang Tag)
BC_1AUstripesD3rd-fuzzy
$599.99 + Free Shipping
Product Details
---
From the Ty Beanie Babies collection.
Plush stuffed animal collectible toy.
Mint with both hang tag & tush tag.
Approximate size: 8 inches.
One of the Wild Cat style TY Beanies.
This Beanie is Certified Authentic by True Blue Beans. It comes with certificate of authenticity & sealed in the plastic box.
This Beanie is the rare FUZZY belly version. Also it also the dark stripes version. It also has a 3rd Gen Hang Tag which is Mint. And the 1st gen black and white tush tag is mint. The Beanie itself is Mint & Clean. Exact pictures are shown in this listing.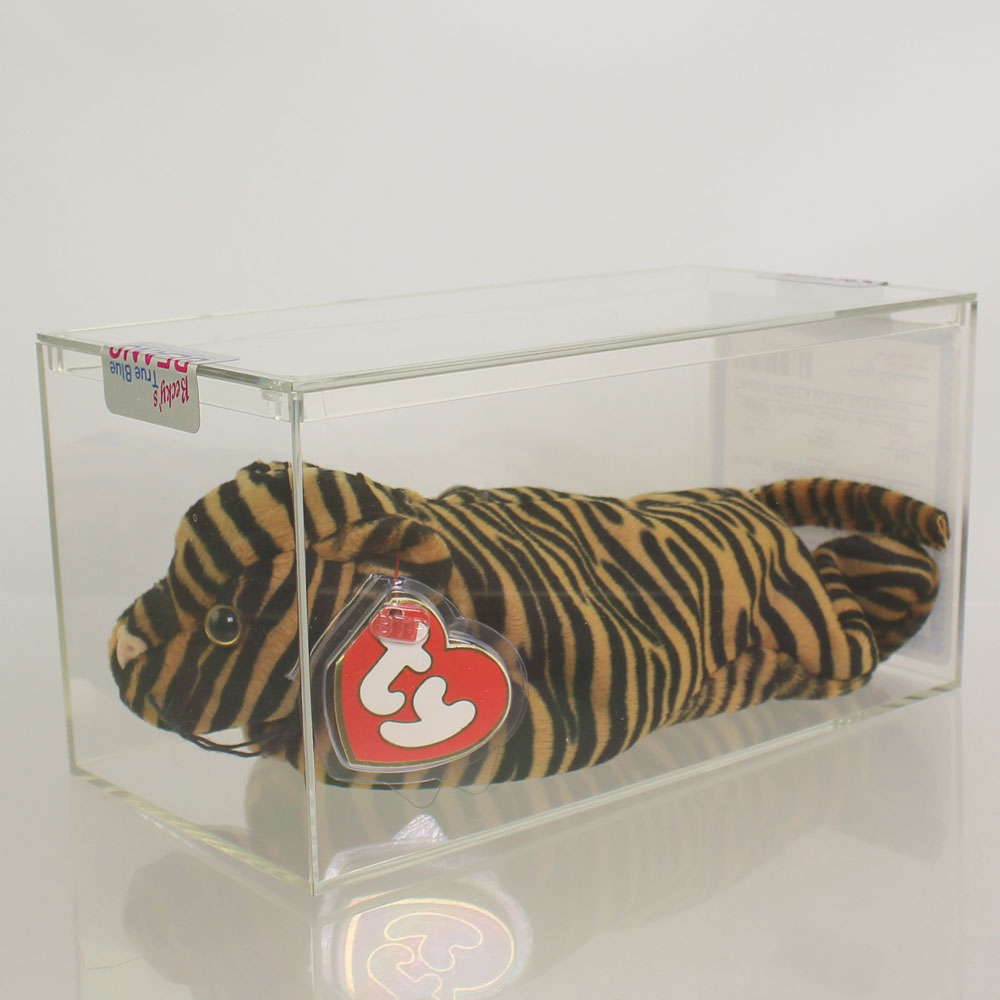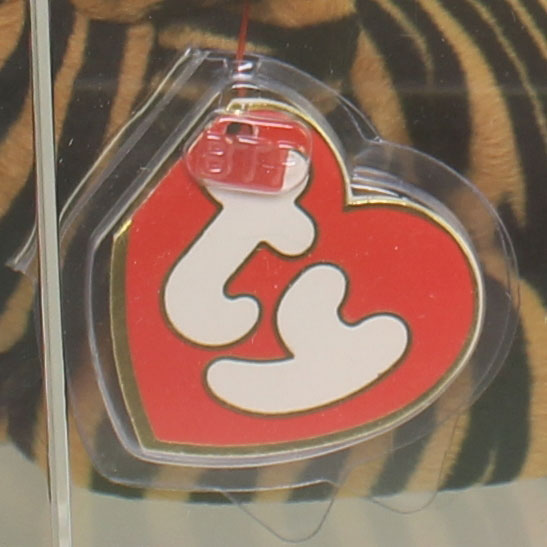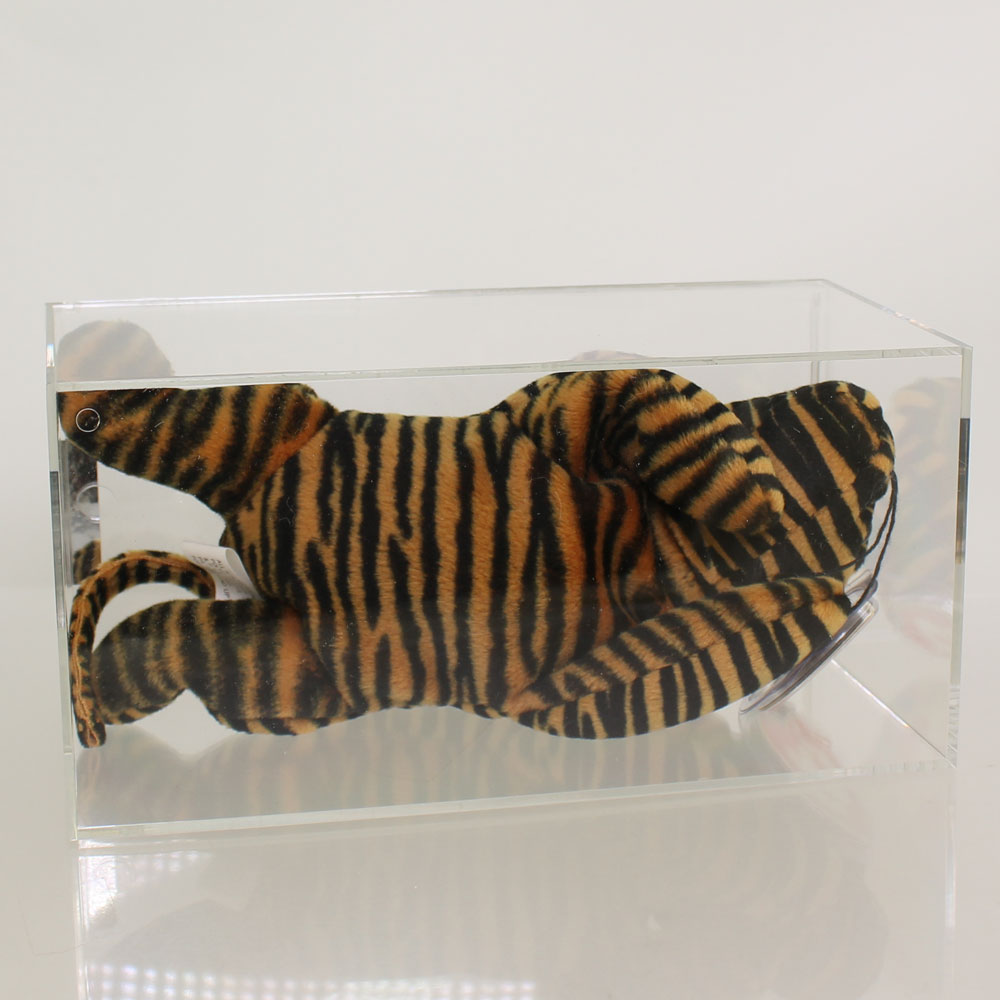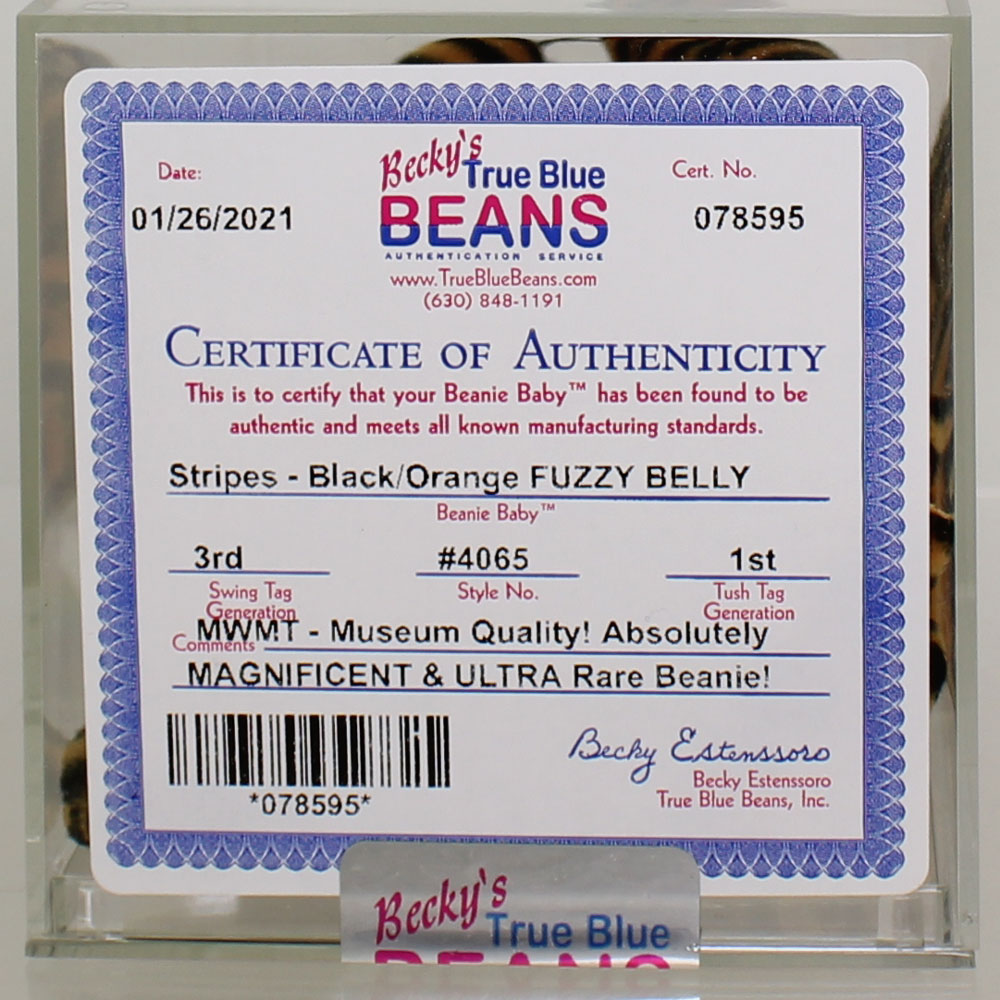 UPC:
008421040285
Brand:
TY