Authenticated TY Beanie Baby Prototype - BERNIE (PAX Tag) 1/1 Ultra Rare
BC_1AUprototype13
$599.99 + Free Shipping

Authenticated TY Beanie Baby Prototype - BERNIE (PAX Tag) 1/1 Ultra Rare
BC_1AUprototype13
$599.99 + Free Shipping
Product Details
---
From the Ty Beanie Babies collection.
This Beanie is certified authentic by True Blue Beans. It comes with Certificate of Authenticity and sealed in the plastic box.
This is one of the rarest TY Beanie Babies ever made. It is a 1 of 1 Prototype. Basically it was the original sample for Bernie. It comes with a PAX tush tag from the Pax Trading Corp. Amazing ultra rare and one of a kind collectors item.
Exact pictures are shown in this listing.
Guaranteed 100% Authentic TY Beanie Baby.
---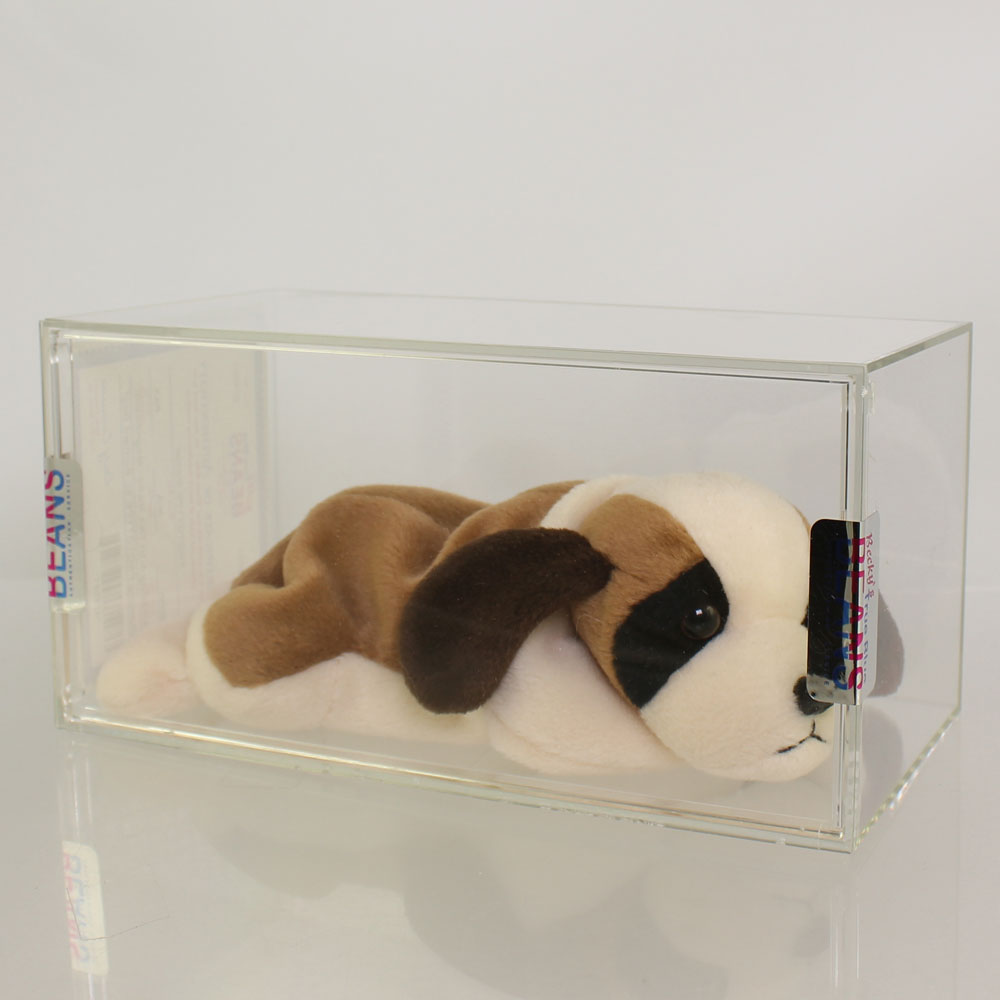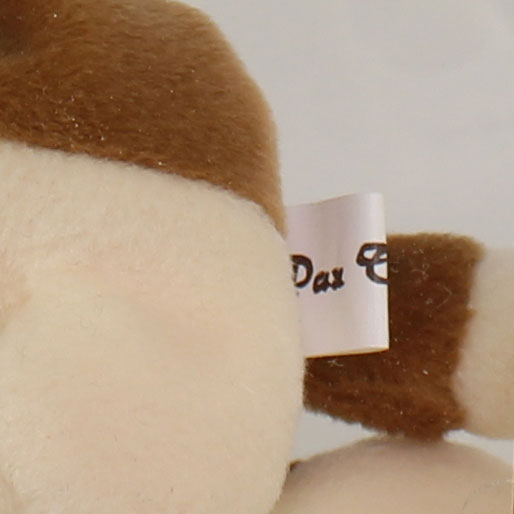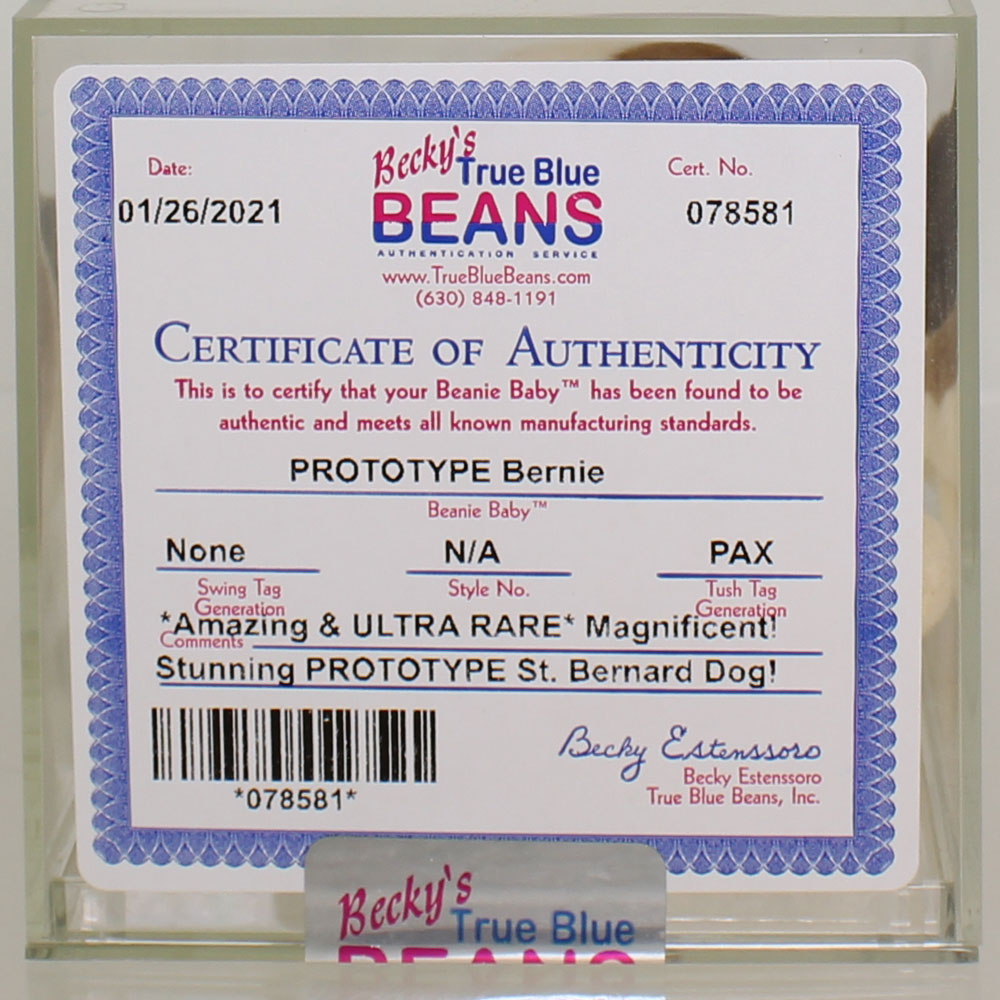 Brand:
TY